The time has come to localize and update this map. Now all wonders from the game are mapped on one map. 🙂
This was done before, but it was in Russian. But since I left Russia maaaany years ago, it's time to have it in English to display to my fellow friends.
And here it is!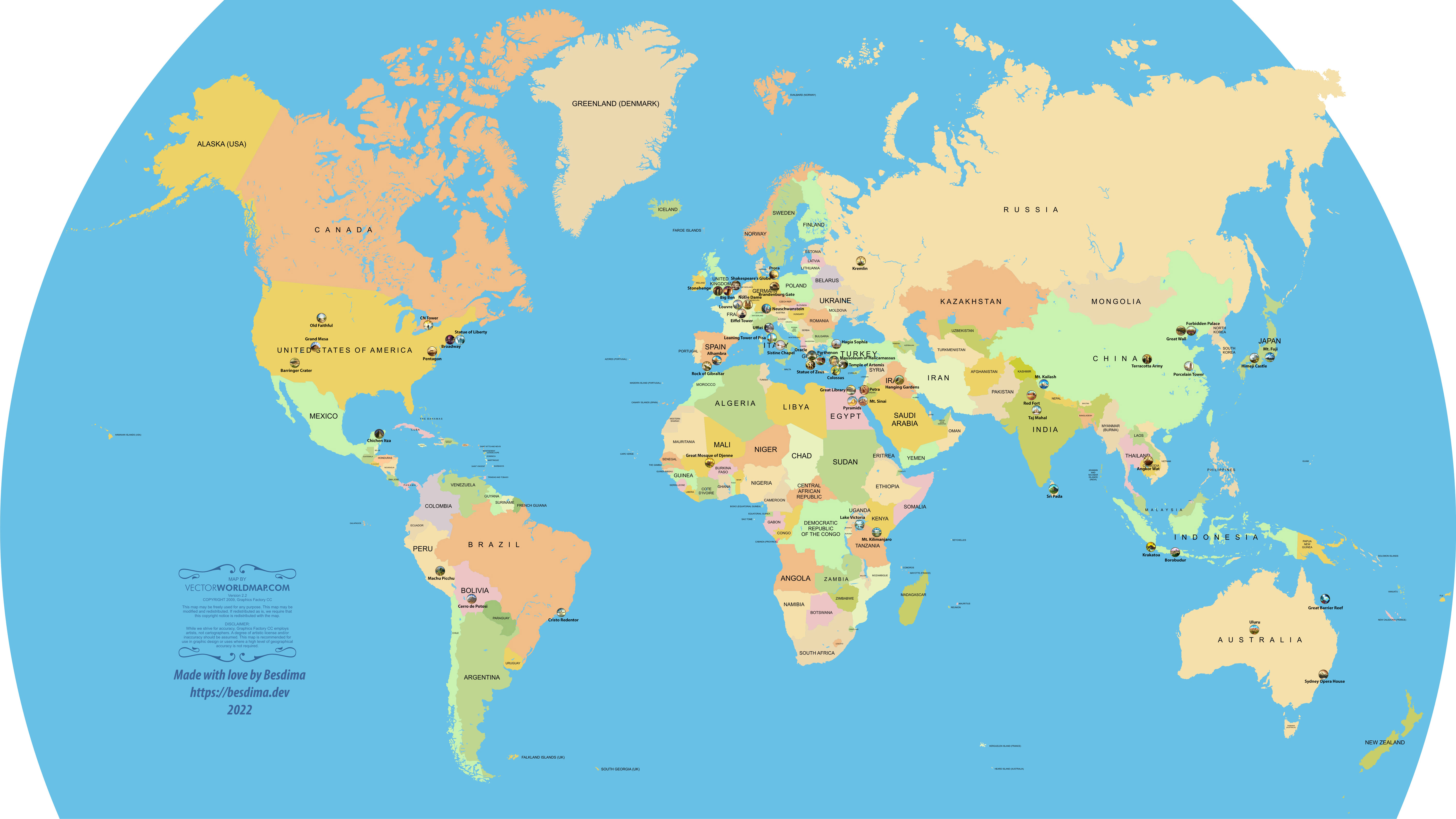 Now only one small thing left – to visit them all!