If you are unable to drag and drop files from their location into Jiwa after a Windows Update. After testing drag and drop with non-Jiwa software, it's confirmed that drag and drop functionality works perfectly fine for all other applications.
The following Windows Registry fix was used to resolve this issue:
Press Windows + R button.
Type Regedit in the dialog that appears.
This will open Windows Registry Editor.
Navigate to: HKEY_LOCAL_MACHINE > SOFTWARE > Microsoft > Windows > CurrentVersion > Policies > System
Find the key EnableLUA, and change 1 to 0.
Press OK and restart the computer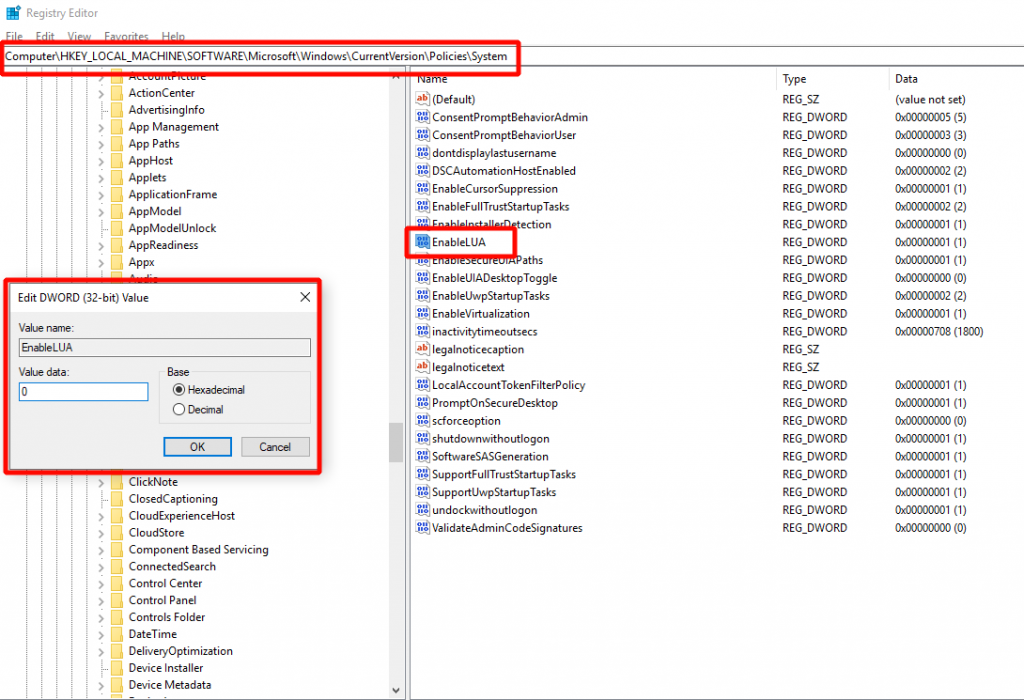 After the restart Drag and Drop begin to work correctly.