Avaya Presence server not responding
If the presence is broken: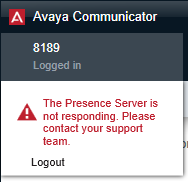 Or the contact list doesn't appear: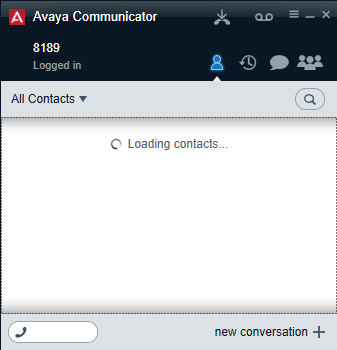 First – check the service status on OneXPortal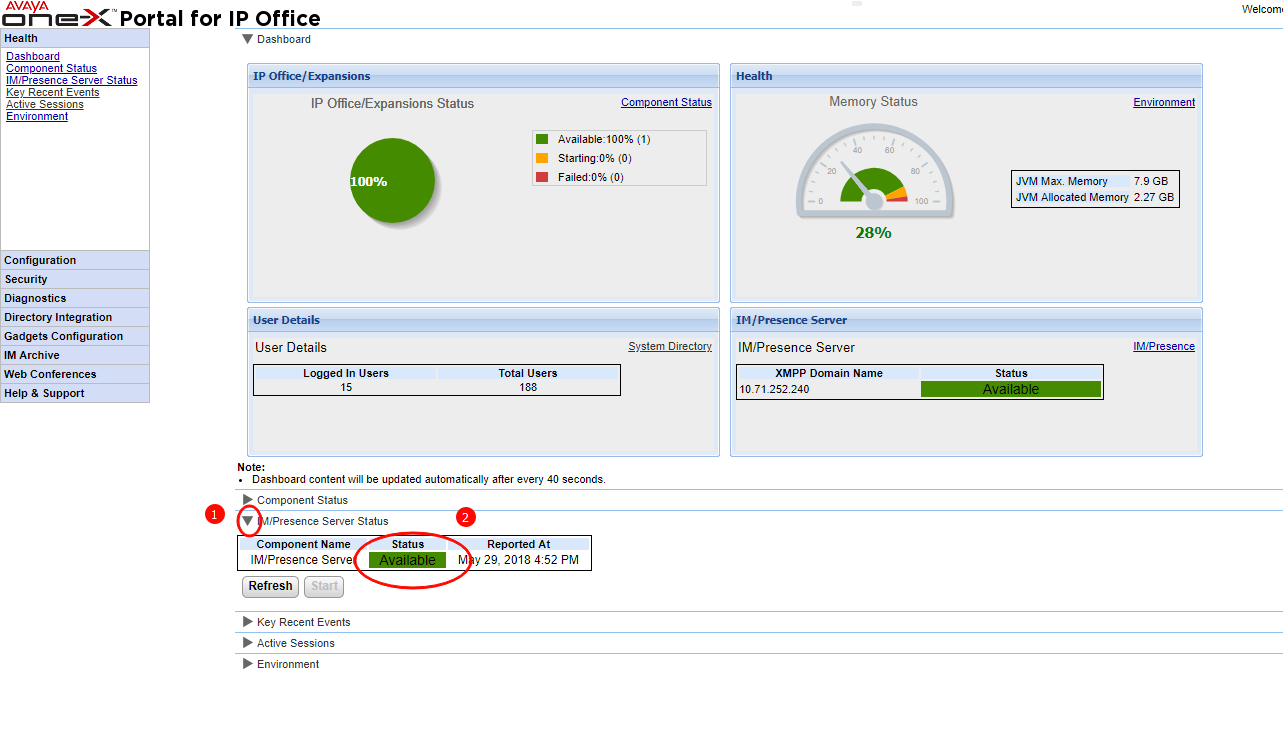 If the status is green, but the problem still exists, it's time to restart service.
Go to Avaya IP Office Web Manager (Use Internet Explorer)
Click the Hamburger menu button > Platform View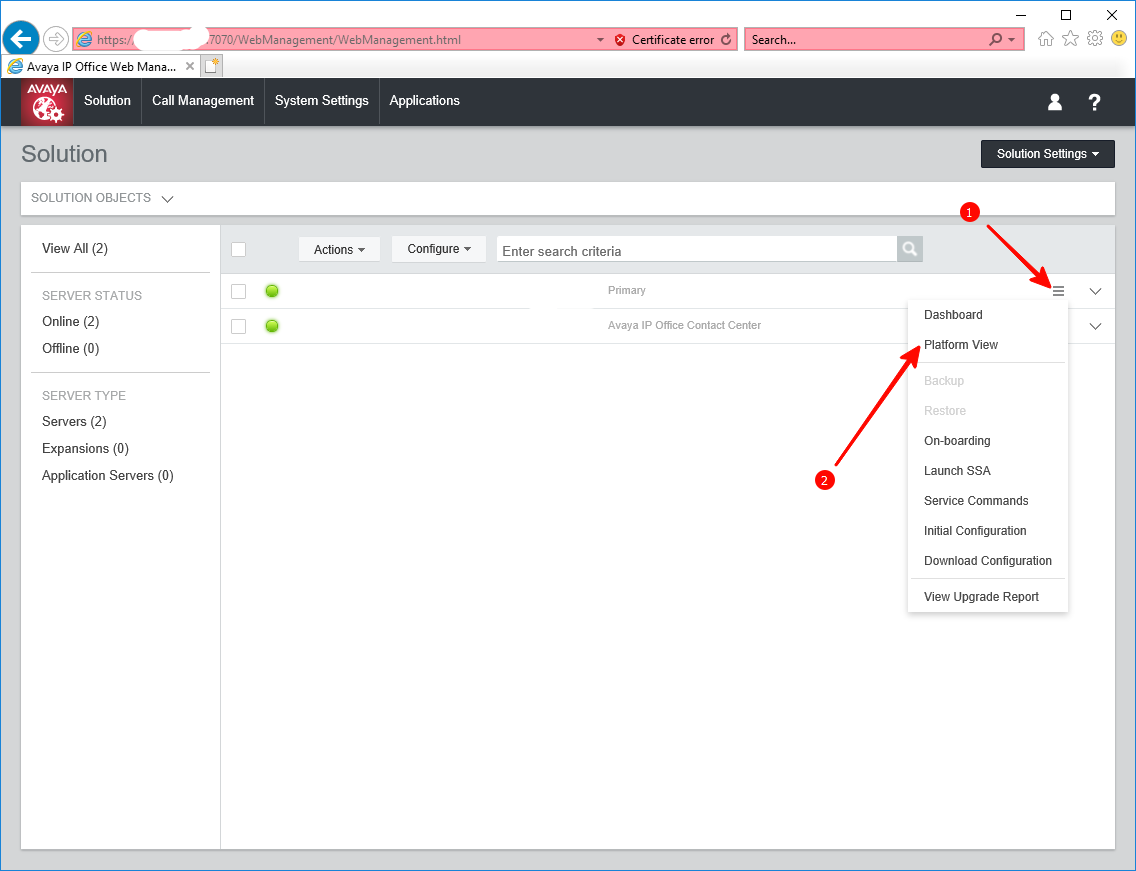 If you see nothing, just a blank gap or "Content was blocked because it was not signed by a valid security certificate. ", you need to install Avaya certificate.
Stop and Start the services as required

Stopping a service is rather straightforward
Starting a service can take approx 5 minutes and the Start/Stop button may display "Force Stop" but this can be ignored and the service should eventually start.
Certificate issues
Open website in Chrome, Login, go to Platform View
Click the "Not Secure / Secure" button to the left of the address
Click "Certificate (Invalid/Valid)"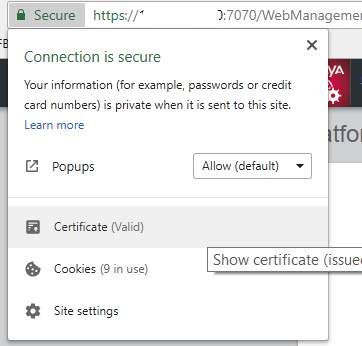 View the "Details" tab and click "Copy to file"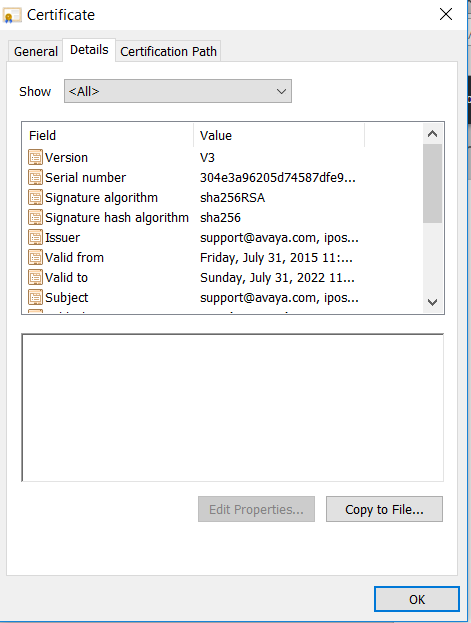 Next > Next > Browse for a location to save the file > Finish
Double-click the certificate file and click "Install Certificate"

Current User
Place all certificates in the following store
Browse > Trusted Root Certification Authorities
Next > Finish